Our commercial cleaning services.
Outsourcing Your Cleaning
Outsourcing your cleaning to a reliable commercial cleaner means that you free up time to focus on your business.
At Dream Clean, we have provided high quality commercial cleaning services in Southeast Florida since 1999. We transport our cleaners to your location and deliver all of the cleaning materials required.
We offer commercial cleaning, customized to suit your specific needs and business requirements. When you call us for a quote, we visit your location and gather information to create a cleaning punch list that is unique to your business. Once you contact us to clean your facility, our staff delivers a premium cleaning service that is backed by our quality commitment and our quality processes.
To achieve professional results, we combine 20+ years of experience in South Florida with dedicated commercial cleaning professionals who:
Outsourcing your cleaning to a reliable commercial cleaner means that you free up time to focus on your business.
Punctuality and Attendance
For cleaning assignments, Dream Clean typically dives all of our cleaning staff to your location to ensure timeliness and prevent "no shows". We use route tracking software to and know where all staff are during working hours.
Dream Clean delivers a wide array cleaning services and equips our staff to serve a variety of businesses in your area. We clean the common areas of properties managed by condo associations, office buildings, warehouses, individual offices, medical clinics, car dealerships and more. Whatever your industry or location we deliver services to clean, sanitize and disinfect your facility with the professionalism and thoroughness that your organization deserves.
Physical and Data Security
Businesses throughout South Florida trust Dream Clean clean staff to enter their facilities and clean. In addition to strict background checks of all staff here at Dream Clean, we take online and offline security very seriously. We store all data you provide us (access codes etc) in software with a AES 256 encryption and use TLS encryption for data transfer to your data safe from hackers.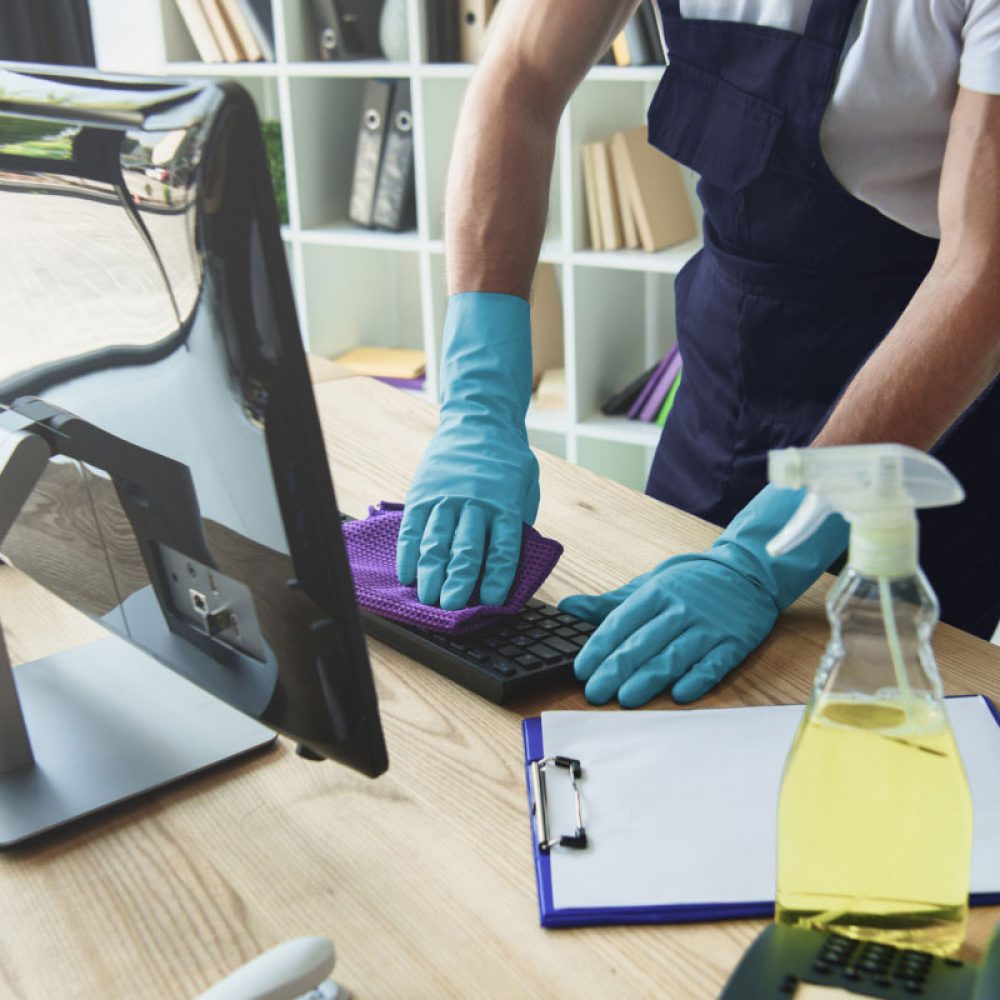 Dream Clean provides the following services to organizations throughout South Florida:
"For more than 4 years Dream Clean has given what it promises, a stellar service. Trust, secure and stately is how I describe it."
"There are few people who are as authentic, trust worthy, gracious, and hard working than Rodney. His team is a reflection of the culture he creates for his company. Everyone, to a person, was diligent and cared about the job they were hired to do. After a massive renovation, they swept in and made our entire home inhabitable within a few short hours. Ever since, Dream Clean remains the only call we make when we need help. When you hire Rodney you KNOW the job will get done. Period. No excuses. Simply done right the first time. Just hope you are invited when Rodney and his lovely wife throws a backyard cookout."
"Working with Dream Clean has always been a pleasure due to their attention to detail and Rodney's personal touch on everything they do. What makes Dream Clean special is the real people behind the work they do. Rodney, Susanne, and their team make sure they get to know every client on a personal level. That's something hard to come by and what keeps us working together."
"I have worked with dream clean several times. They did everything from our post-construction cleanup when we were building out our medical center to pressure washing the exteriors and keeping us looking great. Always prompt professional service. I referred them to a good friend who is the president of their condo association. That building has never been so happy."
"I've used Rodney's Dream Clean services several times, and his team has always showed up ready to work hard. I can be a picky customer at times, but they always do whatever I want, and have a great attitude while doing it. I highly recommend Rodney and Susan and their Dream Clean team."
Contact us with your specific needs for a free quote and get Dream Clean today!